Expanding the Primus collection again, VIVOBAREFOOT introduces a light and lean movement shoe with a HI-VIZ 'non absorbing' reflective mesh. VIVOBAREFOOT  had a vision for the lightest movement shoe possible; a shoe that followed the natural shape of the foot and had the least possible interference with human movement. Just in time for the shorter days – low light early morning runs and late night runs made possible with the VIVOBAREFOOT Primus Hi-Viz!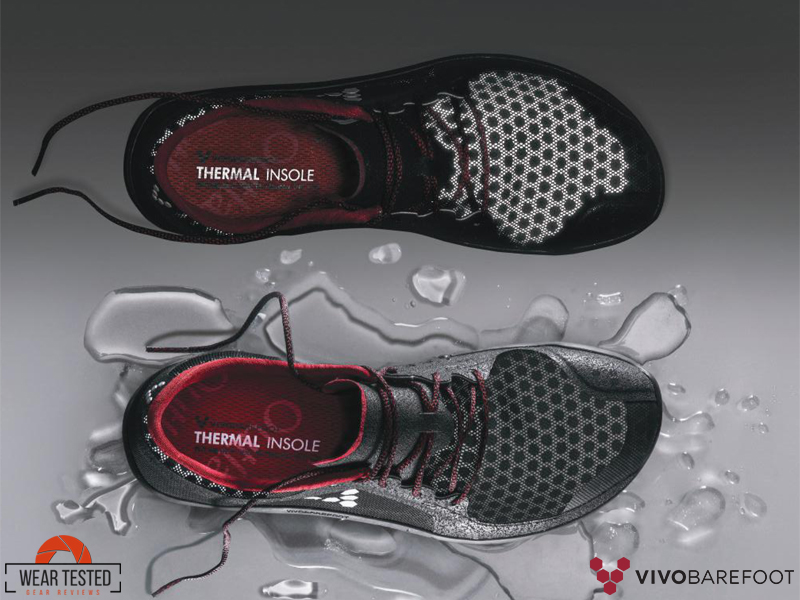 Less shoe, less weight, more freedom to  move.
Now you can light up your shoe and connect with every step, from the evening sprints through the city commuters to the early morning dash for the train.
Technical Specifications
Fused TPU and mesh – minimal seamless construction
Reflective hex upper – to be seen at any time of the night
Breathable mesh – to help keep your feet cool
TPU sole – VIVOBAREFOOT's thinnest sole with the best durability
PRO5
Patented, ultra-thin, puncture resistant layer. 5x more puncture resistant than a standard sole of the same thickness.
VEGAN
Produced using animal free products and processes.
BREATHABLE MESH
Synthetic multi-ply materials, to deliver optimum lightweight breathability and comfort.
HI-VIZ REFLECTIVE
Lights up your kicks on the winter road… or in the club.
V-WEB
Heat fused together for lightweight structure and stich-less durability.
TPU COMPOUND
Super thin, lightweight and incredibly durable for maximum underfoot sensory clarity.
THERMAL INSOLE
A 3.5mm thermal insole; combining Outlast™ thermal regulator, reflective foil & insulating foam, giving you 3x the thermal protection as a normal insole.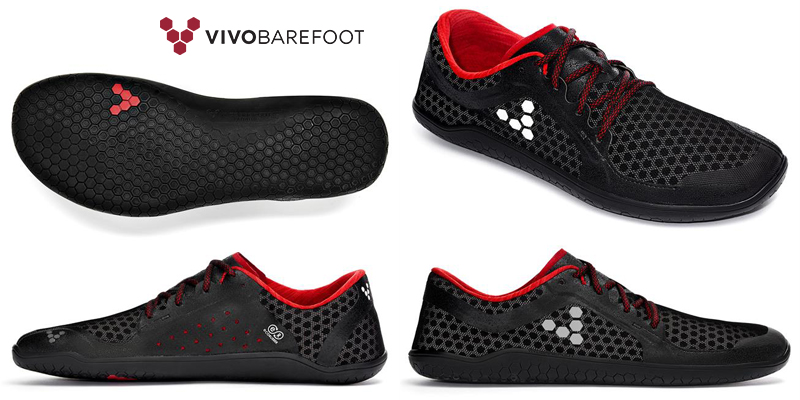 In normal light, the VIVOBAREFOOT Primus Hi-Viz uppers appear dark (non-reflective) or normal. But with low light or night time, the Primus Hi-Viz stands out – it glows even without a light source shining on it. If you are running in the streets and a car approaches, the headlights will make the uppers even brighter – your shoes glow in the dark! Or if you are wearing or carrying running lights, the VIVOBAREFOOT Primus Hi-Viz will be consistently glowing as you move.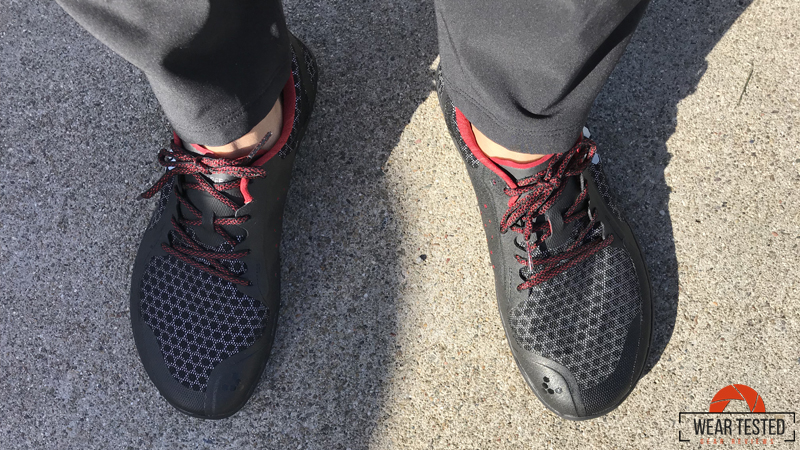 An added bonus – use it for cycling at night. I have lights mounted on my helmet (Light & Motion VIS 360+), on my handlebar (Light & Motion Urban 800 FC), and rear red lights (Light & Motion VIS 180 PRO). Besides the reflective cycling apparel (Ashmei Cycle Softshell Jacket), the missing link is cycling shoes. I don't wear cycling shoes because they're uncomfortable – instead, I wear minimalist shoes (Topo Athletic Santé). Now the VIVOBAREFOOT Primus Hi-Viz offers extra protection for night time cycling!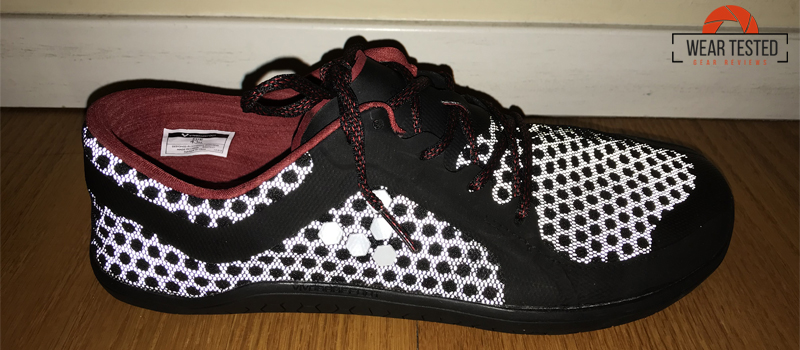 The Primus Hi-Viz feels like other road running shoes in the Primus collection – light and natural. The uppers (mesh) feel a bit rough when new – it took a few days of wearing for it to soften. A thermal insole is also included thus keeping your feet extra warm in the cold weather. Keep it in there if you have narrow feet but if you have high volume and wide feet, feel free to take it out for better comfort. Get your own pair online from VIVOBAREFOOT.