The new Altra Running Lone Peak 3.0 is one whopper of a trail shoe. Named after eleven thousand feet of pure Utah peak ruggedness, the Lone Peak 3.0 is the latest version of the trail shoe that started it all for Altra. They've added additional protection to the upper for increased durability and protection when the trail starts to bite back. The outsole has been re-designed and upgraded with the all new MaxTrac outsole, offering more grip in all conditions. The StoneGuard has been sandwiched between the midsole and outsole to offer extra protection from those rocks trying hard to go after your feet. And your toes will be loving life in the luscious FootShape toe box up front. The legend continues with the Lone Peak 3.0…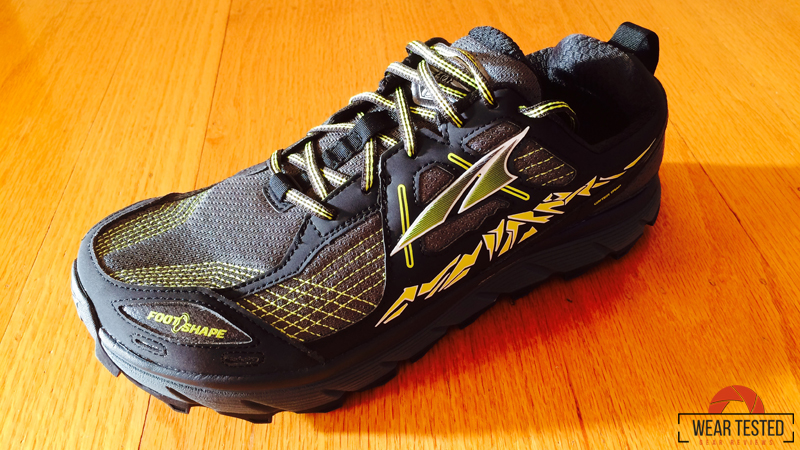 Features:
Weight: 9.7 ounces (US Size 9.0)
Cushioning: Moderate
Total Stack Height: 25 mm
Midsole: EVA with A-Bound
Outsole: Altra MaxTrac Sticky Rubber with TrailClaw
Upper: Quick-Dry Air Mesh
Other Features: Sandwiched StoneGuard Rock Protection, Natural Ride System, GaiterTrap, No-slip Sock Liner Design

I run mostly trails but they're never as gnarly as those in Utah! For the standard rolling hills that I run in, the terrain barely bothered the Lone Peak 3.0 – great traction up AND down hills, loose gravel, hard packed dirt, grass, and sharp rocks or branches. Or rattle snakes… The Lone Peak 3.0 is a lot heavier than two of my favorite trail shoes, the Altra Running Superior and King MT, both with light cushioning versus Lone Peak's moderate cushioning and a lot lower total stack height. But if I'm running in unfamiliar territory, I would wear the Lone Peak 3.0 in a heartbeat for peace of mind – injury-free, safety, and performance.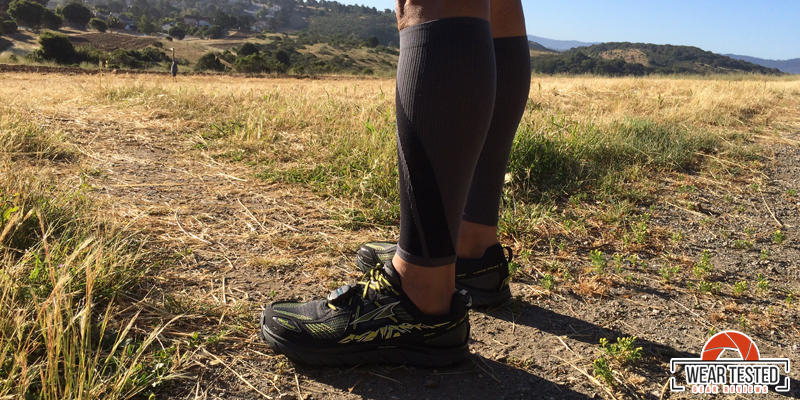 Taking the Lone Peak 3.0 onto the Crystal Springs Cross Country Course in Belmont for a couple of times, I'm able to wear test the shoes on various terrains – loose gravel on uphills and downhills, hard packed dirt and grass on flats, small and large rocks, gopher holes and water drainage cutouts on dirt, etc. No slippage, injuries, or twisted ankles wearing the Lone Peak. Even though the Lone Peak is slightly heavier and more rigid than the Superior 3.0 and King MT, it never felt heavy even when I'm tired and flexible enough to maneuver the slopes with ease.
If you're going for time or racing, I would pick the King MT or Superior 3.0 over the Lone Peak 3.0 because of the lower stack height and overall flexibility – you can feel the ground and respond much better.
The new Altra Running Lone Peak 3.0 is now available in 4 colorways for both men and women. If you want a water-resistant upper, a Polartec NeoShell version is also available in both Low Top and Mid Top configuration (only 3 colorways each). This innovative "better than waterproof" fabric repels water without restricting the release of heat and moisture vapor from your feet. The result is protection from the outside and breathability from the inside that keeps your feet dry and comfortable in the wettest of conditions. At a $30 premium…

The Lone Peak 3.0 Mid Top doubles as an awesome hiking shoe when you're not running in them. Or you just want to enjoy the scenery with your family on your summer vacation.