I bought two large Eagle Creek Load Warrior Wheeled Duffel 30 from eBags over 6 years ago for family travel. This bag features expandability so you can pack 15% more when you need it, exterior and interior compression straps to compress and stabilize your load, and a laundry chute to keep your dirty and clean separate. Great with small kids but the problem is it is highly disorganized as I've been using zip lock bags and plastic bags to separate items. I like to segregate the kids stuff from our stuff.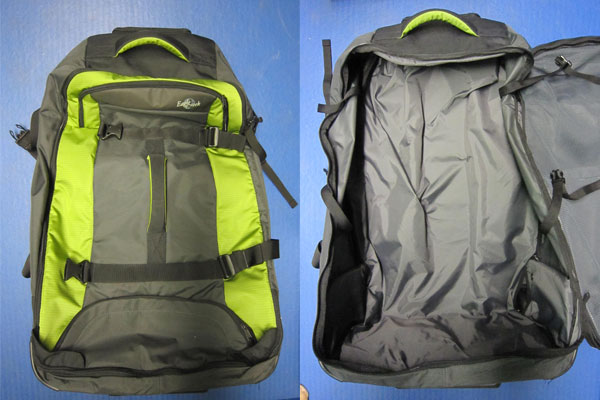 Eagle Creek has recently launched their ultra light Pack-It Specter line of Cubes, Folders and Sacs. The extremely popular Pack-It Specter is made from translucent, water-resistant Silnylon ripstop with water-resistant and anti-staining properties, ideal for the person who takes organization, and traveling light seriously.
Eagle Creek web site has suggestions on how to pack my duffel with their general Pack-It lines. Obviously you don't have to follow exactly as suggested but it should give you ideas on what and how.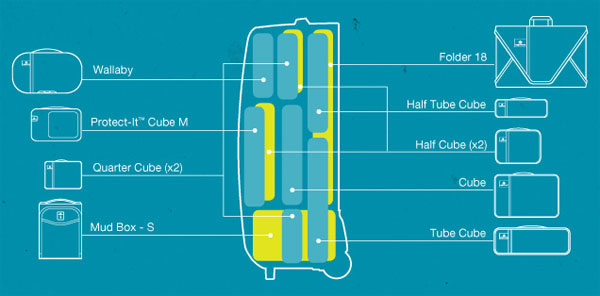 Here are some units that were shipped to us.
Folder 18

This unit provide wrinkle resistance while keeping shirts, sweaters and pants compressed, and organized. The 18-inch size holds between 8-12 shirts or pants, and fits into most carry-on bags.
Specter Cube Set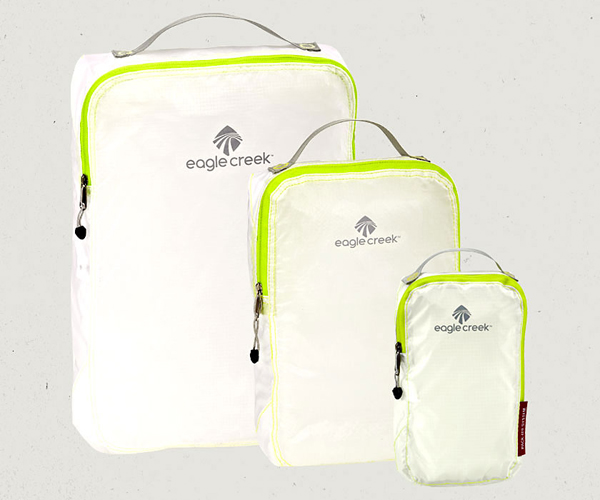 Three Silnylon cubes that weigh less than 2.2 oz cumulatively keeping your clothing organized without worrying about weight. This translucent fabric is the same fabric used for lightweight tents and backpacks, it is super-durable, stain and water-resistant. Provide customization and space savings for any backpack, day bag or piece of luggage.
Half Tube Cube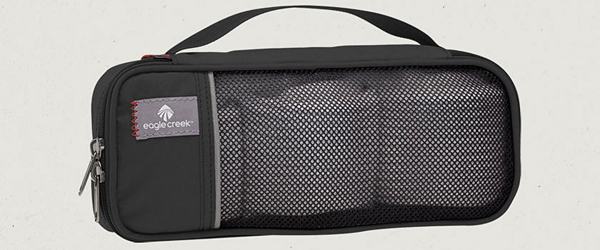 These cubes are for those spaces in-between the handles in the back of your wheeled luggage. They help organize ties, belts, socks, electronic cords and other accessories.
2 Sided Cube

This is a packing cube that will provide organization for t-shirts, shorts, pajamas and more. But the 2-sided styling allows you to keep your dirty laundry separate from your clean clothes, or your damp bathing suit separate from your dry – one side is water resistant and the other has a breathable mesh top.
Half Cube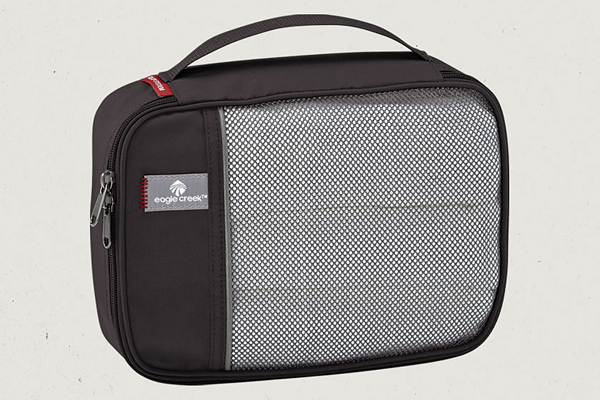 Organize your T-shirts, shorts, and pajamas by rolling your clothes and put them in a packing cube. Zip it closed and watch the compression. Cubes come in many sizes to give you customization and organization for any backpack, duffel or piece of luggage. Great for easy packing and quick unpacking during security checks.
Shoe Sac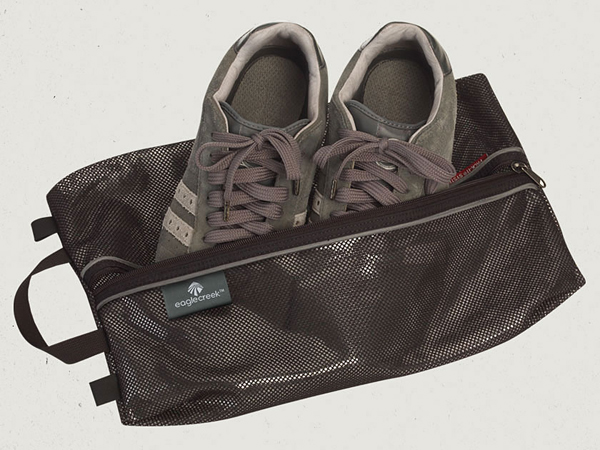 For trail runners, this is required equipment. This will keep your clean laundry away from your dirty running shoes. It has a carry handle and is constructed with LinkSeal Mesh to provide dirt resistance and visibility.
A very interesting video from Eagle Creek showing you how to pack ten days of clothing in a carry on – wow!
With that knowledge and Eagle Creek Pack-It collection, I was able to give it a quick test on a recent trip to a tradeshow – I brought my smaller carry-on 21″ wheeled duffle.
So how did the Eagle Creek Pack-It collection perform?
The cubes certainly makes it easier to pack and unpack and keeping everything organized. If you are moving around hotels or cities a lot, I can see this as a bonus time saver. The Pack-It Specter collection in a variety of sizes are super thin and lightweight that they take up no extra room. They are simple to use rectangles with a zipper. You should carry them with you even if they are empty – you will never know when you'll need them. And yes, they are durable too!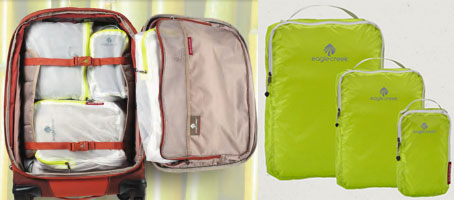 The folders are a little more complicated to use. But with the included hard plastic sheet to help you fold your shirts, you'll master it in no time! You can now keep your shirts or blouses relatively wrinkle-free and protected from the other items in your bag.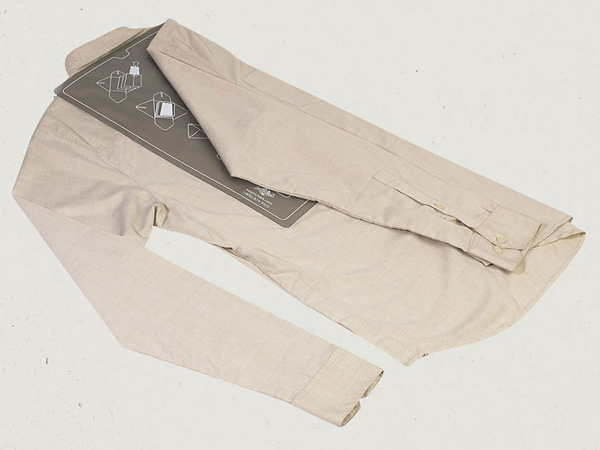 Everyone should be able to use the two sided cube – you will always need to separate your clean laundry from your dirty laundry. The see-through mesh top allows for easy viewing and identification whereas the other compartment is spill-proof and leak-proof.

I can honestly say that it takes some practice to use the Pack-It cubes, folders, and sacs efficiently. I cannot pack as much as Eagle Creek videos suggested but the next time I travel, I might. And if your family purchases more souvenirs or clothing than you anticipated, you'll thank Eagle Creek! Your adventure should take place on the road and not in the luggage.
The Eagle Creek Pack It Collection is available for purchase at: Zappos and eBags.
*Product provided by Eagle Creek. CMP.LY/1 Review
If you have a product you'd like reviewed, contact me at info@weartested.org