Bulls Bikes started back in 1994 in Germany and the company has made a name for itself by offering quality road and mountain bikes at affordable prices. Bulls has now entered the U.S. market with a consumer direct order strategy – customers order their selected bikes online from Bulls Bikes website. You can't really try before you buy and you won't find them in your local bike store yet…Direct online sales offer better value to consumers but they haven't ruled out selling to dealers in the future.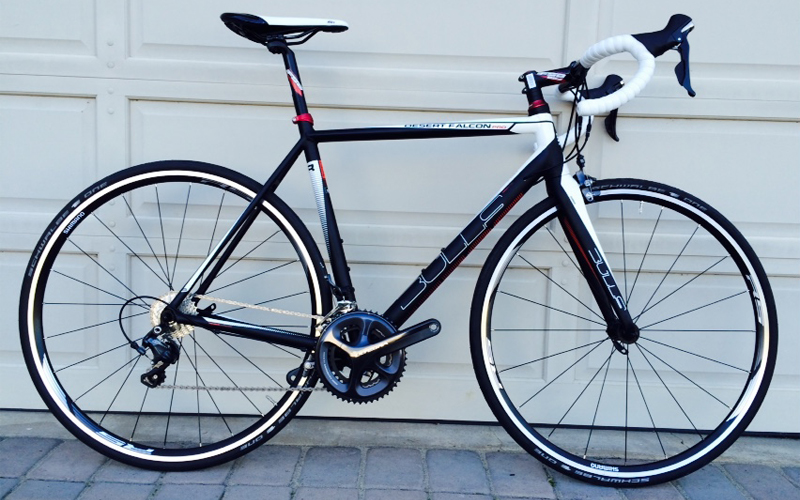 The US online store currently feature only a limited offering of road bikes and mountain bikes, no e-bikes. Fortunately, it includes the aluminum Desert Falcon Pro road bike and the Black Adder Team 29. In this review, we will test their top of the line road bike, the Desert Falcon Pro. The Bulls Bikes Desert Falcon Pro is a monster waiting to be unleashed. This bike comes standard with top notch technologies to ensure you are not only getting the most out of the bike but that you have a smile every single time you ride it. These include the sophisticated and proven Shimano Ultegra group set and FSA components (handlebar, stem, seat post) used by many professional teams!

Built on a lightweight triple butted aluminum frame, the Desert Falcon Pro features a tapered head tube which improves rigidity and gives you maximum stability over the steering. The fork is made of carbon fiber which means it is not only lighter, but it is also more compliant, stiffer and comfortable than others made of aluminum.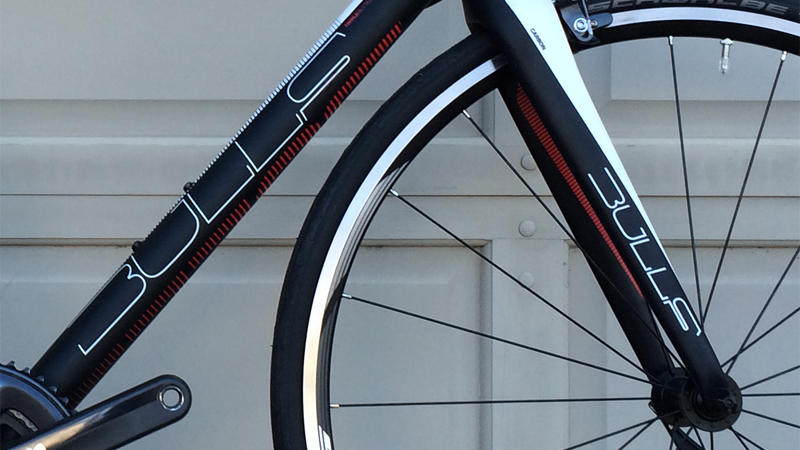 Technical Specifications
Category: Road
Uses: Competition, Tour
Frame: 7005 superlite aluminium, triple butted, smooth welded
Fork: Full Carbon Fork Blades and Steerer Tube
Rear Derailleur: Shimano Ultegra RD-6800, 11-speed
Front Derailleur: Shimano Ultegra FD-6800
Shifters: Shimano Ultegra ST-6800
Crankset: Shimano Ultegra FC-6800 , 50/34T
Chain: Shimano CN-HG700-11, 11-speed
Cassette: Shimano Ultegra CS-6800, 11-speed, 11-25T
Brakes: Shimano Ultegra Caliper BR-6810
Handlebar: FSA Energy
Stem: FSA Energy
Seat post: FSA Energy
Saddle: Selle Royal Seta S1, BULLS design, STYX
Hubs: Shimano WH-RS010
Rims: Shimano RS
Wheel size: 28″
Tires: Schwalbe One 700×25
Pedals: Not included
Weight: 17.42 Lbs
Some unique features and technology include the new 11-speed cassette which is designed to improve efficiency and power thanks to its greater selection of gears. Higher bicycle stiffness comes from press-fit inner bearing whereas improved climbing capacity comes from the tailored chainstays. Weight is minimized with a triple butting process.
All Bulls Bikes comes with two set of tools that you will need to assemble your bike: BULLS Hex Multi-tool and a BULLS 15mm Pedal Wrench. The bike arrives (FedEx) 99% assembled and fully calibrated. Only a few simple steps are necessary to have your bicycle ready to be ridden. Easy-to-follow assembly instructions are also included for assembling that 1% left. Even a non-handy person like myself managed to get it assembled and ready to ride in less than 30 minutes!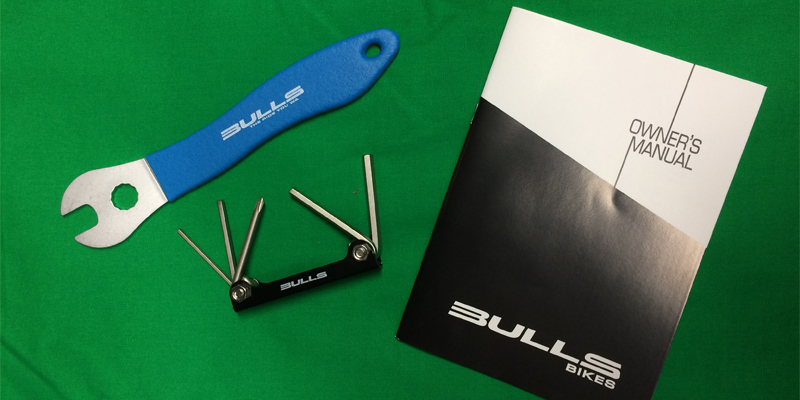 Two things caught our eyes immediately. First, the fully-equipped race-ready Desert Falcon Pro lists for $1,799 MSRP. Compare this to my all carbon Ridley Orion at $2,999 MSRP. Second, the BULLS weighs only 18.2 lbs versus the Ridley 22.4 lbs (54cm frame comparison) – that's a whopping 4+ lbs lighter! For performance and professional components, the Desert Falcon Pro is a no-brainer value purchase that you will not need any upgrading for a long time…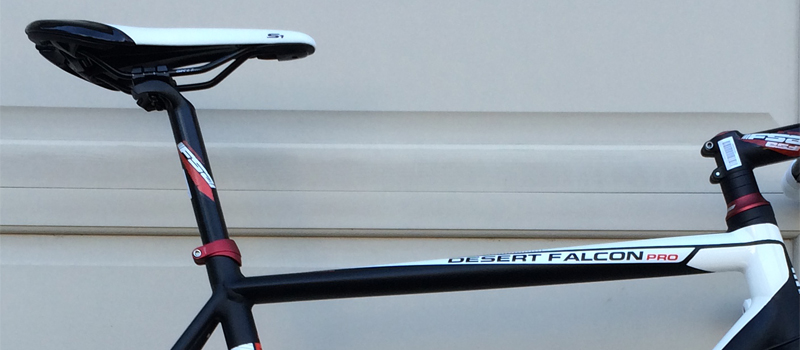 Ever since we started cross training and fanatically enjoying cycling for over two years, we started with entry level bikes that we quickly outgrew in less than 3 months and migrated to higher end ones simply for the performance – you don't want to ride 50 to 100 miles on a bike that does not perform well on hills or gravel etc. As runners, you don't want to run a marathon in shoes that hurt your feet or body or back or legs. The same is true for bikes and you really have to do your homework because of the cost. We have 4 road bikes and two mountain bikes modified with fat tires for city riding. But none of our road bikes are 'pro' or 'race ready'. I've tested many of our cycling friends (Trek Madone, Specialized Roubaix, Pinarello Prince, Look 765, Cannondale  CAAD12) bikes but cannot decide on one in terms of performance versus value… The Desert Falcon Pro might fit the bill for a lot of us!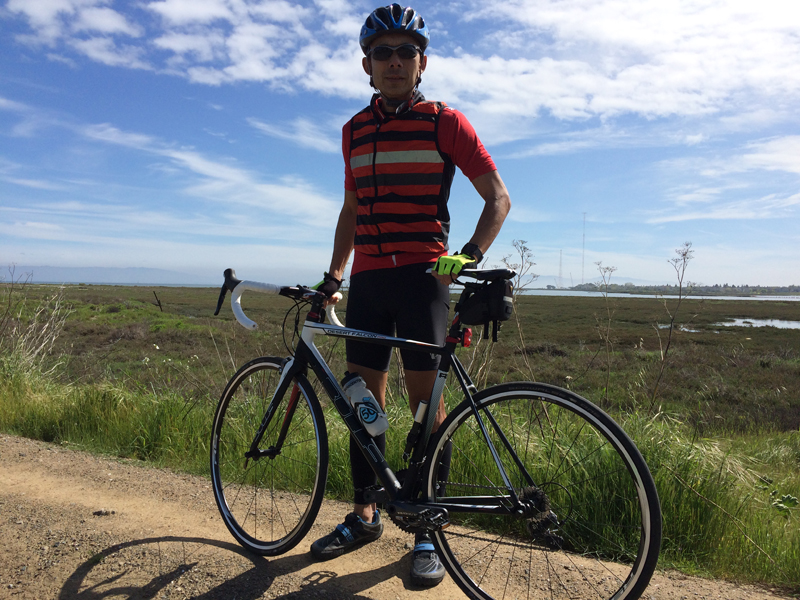 One thing that I noticed while assembling the bike is the that the rear brake sits behind the ball crank set – first time I've seen it mounted there. If I did not assemble the bike, I would think I'm missing the rear brakes! I'm not sure what the pros and cons of that location is but I did notice that I need to work (squeeze) harder to slow down. This actually presented an opportunity for me to practice using the front brakes and engaging my elbows and arms to control the bike so I don't flip over. Additionally, if you have a power meter or other sensors that normally connect to your crank, you might be out of luck because the rear brake to crank clearance is less than 5mm…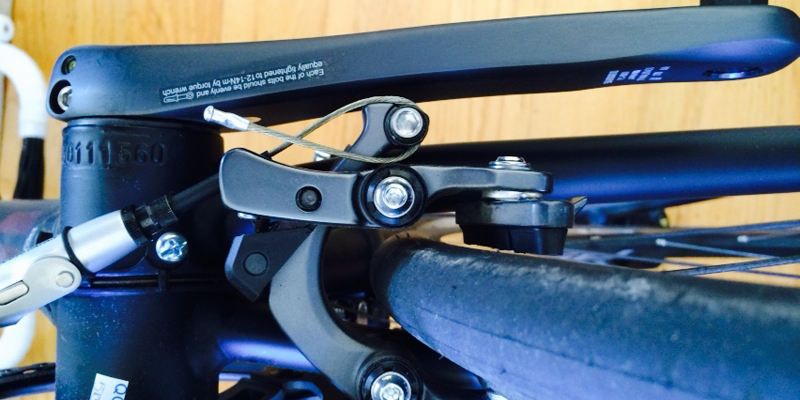 Based on the combination of frame size (54cm), crank arm length, pedals and cycling shoes I wore, I was a little worried about the pedal (toe) overlap compared to my current bicycle. Toe overlap is when your toe can touch the front wheel when you turn the handlebars to steer while a pedals in the forward most position. Common on small-framed bicycles, I have to consciously avoid this by keeping the inside pedal up and the outside pedal down when making sharp turns – this prevent the inside pedal from striking the ground in a turn.
On flats with the perfect combination of gears, I can feel the need for speed – the Desert Falcon Pro glides along smoothly and quietly passing slow riders with ease. I also attacked the hills with the help of the gears – again, much easier and less effort needed than on my Ridley Orion. On downhills, I took it easy as it is not my favorite to pick up additional speed. I make up time and distance on the flats and hills…
The Shimano components functioned smoothly as expected and the Selle saddle is very comfortable on short and long rides.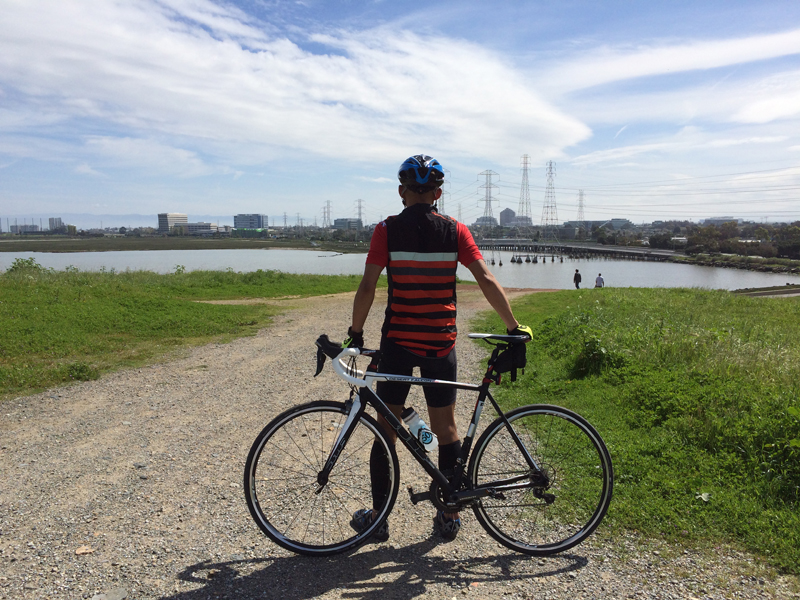 My only regret? I wished the Desert Falcon Pro was available when I bought my Ridley Orion. At almost half the price (sign up for the Bulls newsletter and watch out for their sales) and 2X the performance, this is a no-brainer. The Desert Falcon Pro is lighter, handles better on flats and hills, and has superior pro components – what more can I ask? Value for your money. The Bulls Bikes Desert Falcon Pro is a perfect racing bike for the novice cyclist for many years without worrying about component upgrades or bike replacement.