Please join MRS and BBTM (Bring Back The Mile) in bringing back the mile!
Return the Mile to prominence on the American sports and cultural landscape by elevating and celebrating the Mile to create a national movement.
The Mile, like the 100 meters and the marathon, is a running event that most Americans know something about or have a general feeling for, and thus, there is a built-in awareness of and audience for the Mile.
Because the 1500 meters, or worse, the misfit 1600 meters at the high school level, do not have the same historical significance and cultural, media and promotional value as the Mile. There is no 1500 meter equivalent to Roger Bannister's historic and still revered first sub-4 minute Mile; put simply, it is iconic and timeless.
America understands the mystique of the Mile, particularly the sub-4 minute Mile. It is time we Bring Back the Mile, America's Distance! Join the Movement. Become an inaugural Mile Maniac member today. I joined last week.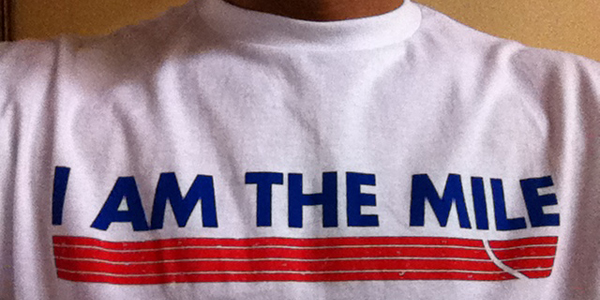 I AM THE MILE