I have been a loyal member of Amazon Prime since it's launch in 2007. It is the best no-brainer holiday gift that I recommend to all my friends and family. If you shop online as much as I do for my family, nothing can beat Amazon Prime in terms of savings from shipping, Amazon.com price discount, and access to all the entertainment on your Kindle or TV (via Roku etc).
FREE Two-Day Shipping on millions of items
No minimum order size
Unlimited instant streaming of thousands of movies and TV shows with Prime Instant Video
A Kindle book to borrow for free each month from the Kindle Owners' Lending Library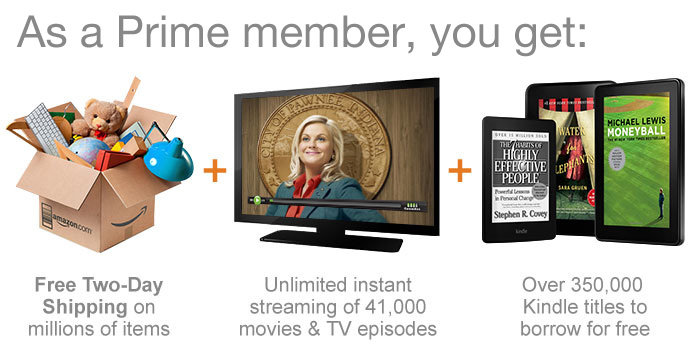 Share Your Amazon Prime Benefits
This is the best part of the membership. Free or paid Amazon Prime members can share their shipping benefits with up to four additional family members living in the same household. If you purchase a Prime membership for a small business, you may invite up to four co-workers to shop with this corporate account. Other Amazon Prime membership benefits such as Prime Instant Video and the Kindle Owners' Lending Library can't be shared.

Check it out for yourself with a 30-day free trail now.
Enjoy this tip from our family to yours – happy holidays!