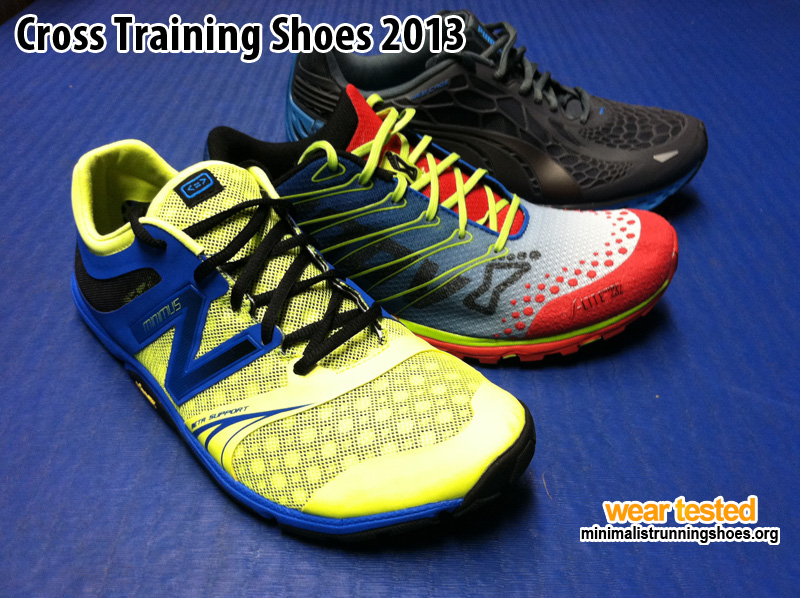 In this review, we wear tested several fitness shoes ranging from minimal zero drop to cushioned ones for cross training: New Balance Minimus MX20v3 Cross Trainer (4mm drop), Inov-8 F-Lite 232 (0mm drop), and Puma BioWeb Elite (12mm drop).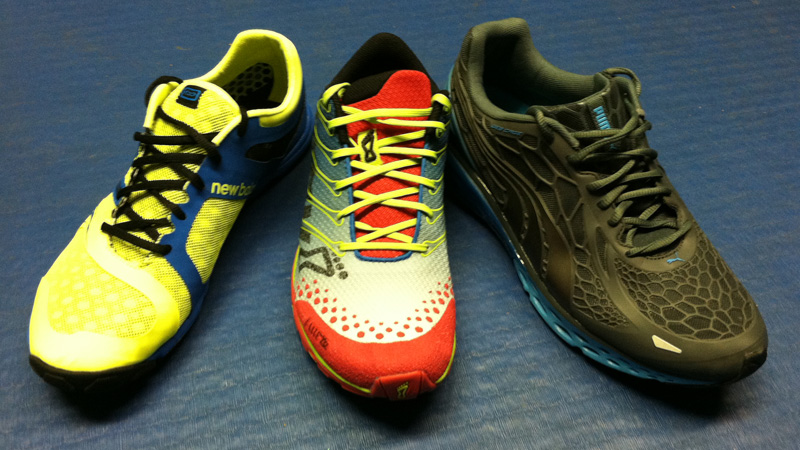 Most athletes supplement their running with additional or complementary training or activities like cross fit, bicycling, swimming, martial arts, weight lifting, etc. Minimalist running shoes can be used for these activities but most lack the features required for lateral movements, rope climb, etc. As I train for competition in track and field in the coming months (and hopefully continue for the next 50+ years), my focus is on building leg strength for sprinting and jumping with upper body strength as a secondary focus. This include cross fit or boot camp exercises that I learned at Hapkido and Kick Boxing classes a few years back as taught by a police academy instructor.
These cross training shoes will be used for some of the exercises including:
Forward & backward lunges, with & without holding dumbbells or  40 lbs weighted vest (50 steps each forward & backward set) X 4
Box jumps (10 each set) X 4
Pull up (5 each set) X 4
Push up (25 each set) X 4
Plank (2 minutes) X 2
Vertical jumps (1 minute non-stop, both feet together) X 2
Single leg hops (5 times on each leg consecutively) X 4
Single leg squats (5 on each leg each set) X 4
Weighted squats (50 to 75 lbs with 5 each set) X 4
Bottom line will be how stable I feel, whether these shoes hinder my natural movements, and whether they aid in my movements.
Inov-8 F-Lite 232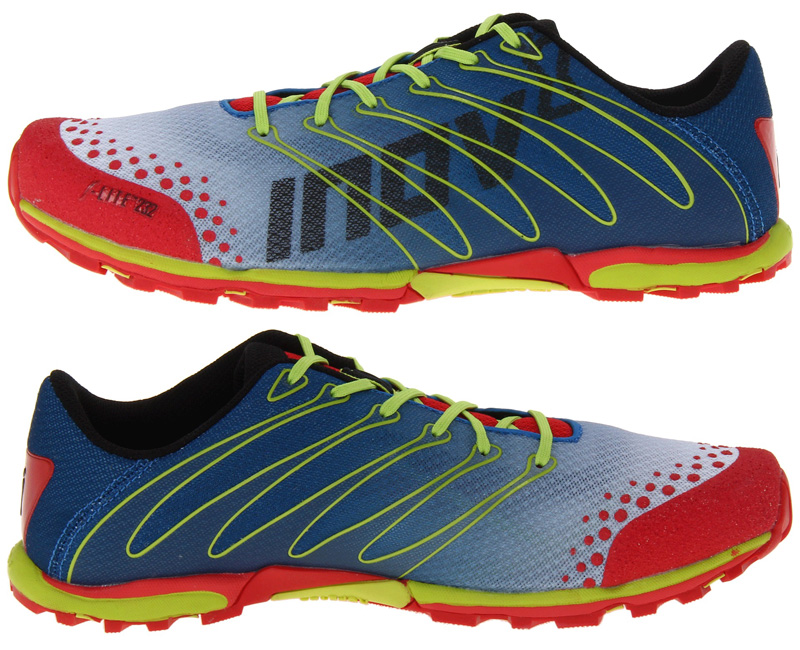 First and foremost, this is the first F-Lite model with an anatomic fit (versus performance fit) and thus a much wider toe box! The Inov-8 F-Lite 252 feature a performance upper constructed of fast drying mesh for breathability and a TPU lacing system attached to upper for support throughout the foot. The standard Inov-8 Met Cradle webbing provides forefoot security, while allowing for natural fluid movement. A removable 3mm foam insole (sockliner) supplies light cushioning.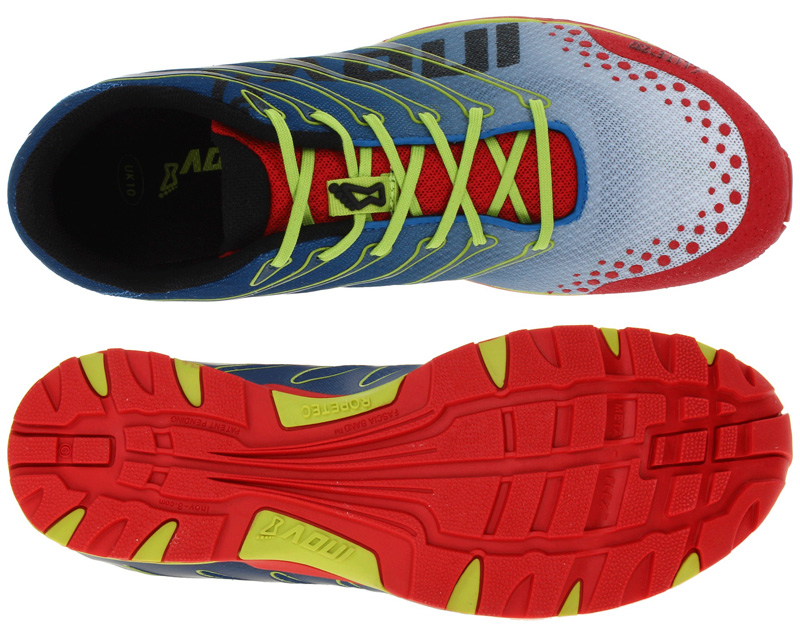 The sticky rubber outsole which is adapted from climbing rubber technologies maximizes traction on wet surfaces and unstable terrain.
New Balance Minimus 20v3 Cross Trainer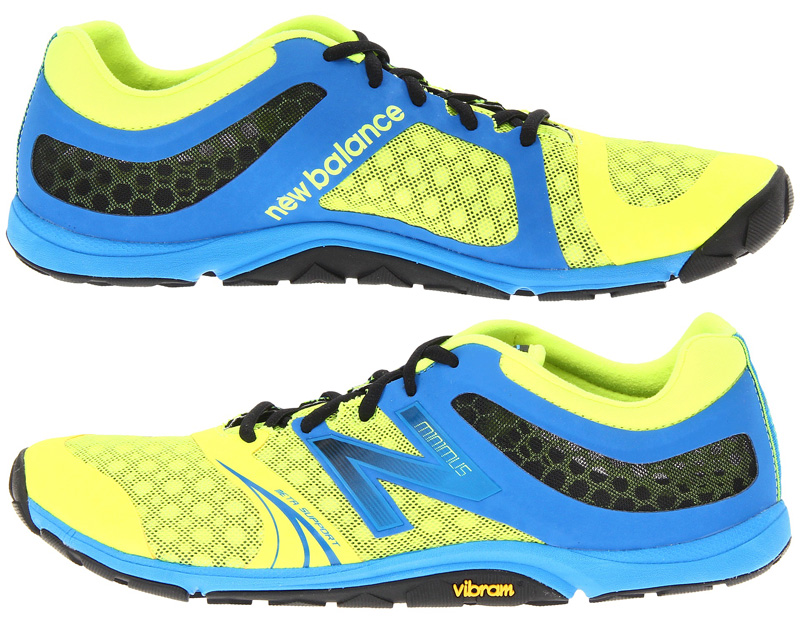 Designed to be worn with or without socks, the NB Minimus MX20v3 cross trainer offers a barefoot workout experience with the protection of a lightweight trainer. It has an open mesh upper with synthetic overlays that provide lightweight comfort and support. Welded seams (no-sew) are used to reduce weight and prevent chafing. A lightly padded collar and tongue offers a snug and comfortable fit.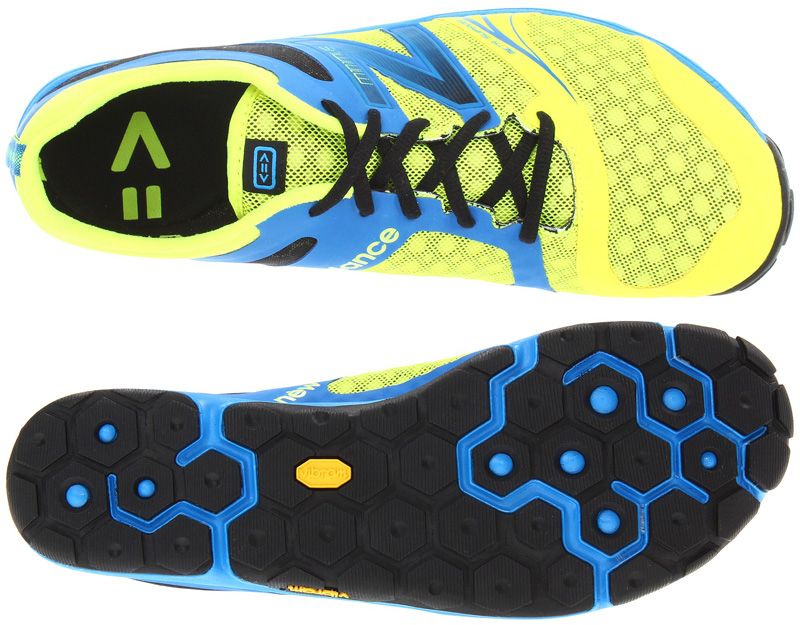 A lightly cushioned insole with an antimicrobial treatment to reduce odor coupled with New Balance REVlite midsole provides responsiveness and durability. As with almost all models in the Minimus collection, it has a Vibram outsole.
Puma BioWeb Elite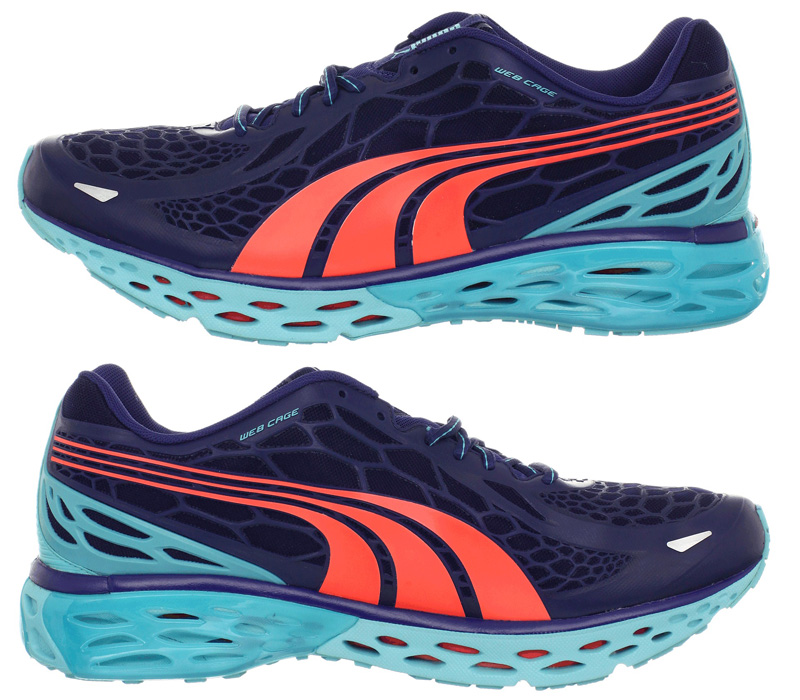 Think spider web and its ability to wrap and hold things. By wrapping the foot with an innovative WebCage design, the BioWeb Elite running shoe from Puma has been designed to deliver maximum cushioning and stability for athletes pushing their workouts to the max. The uppers feature a synthetic mesh for breathability and an injected-PU WebCage overlay for lightweight flexibility and support. It includes a breathable mesh lining and a sockliner for comfort, moisture management and antimicrobial protection to help keep feet dry and odor-free.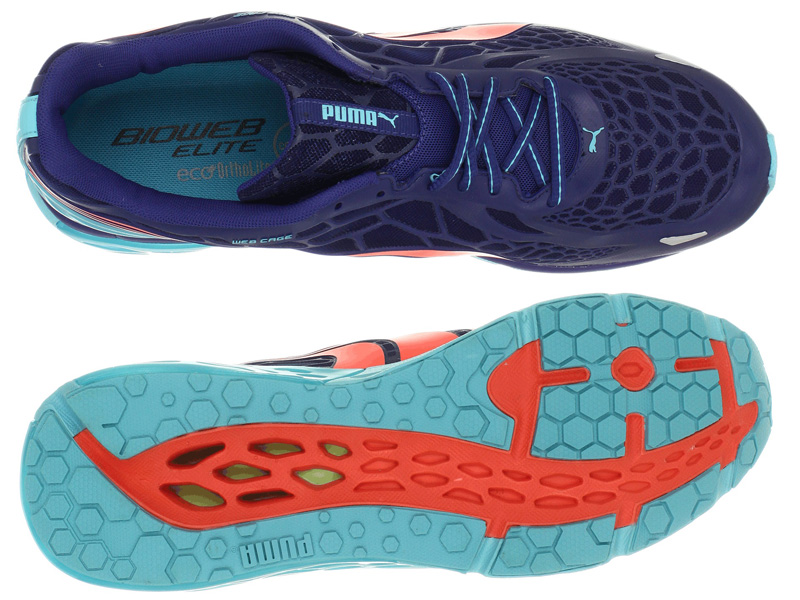 The WebTech flexible TPU heel wrap provides impact protection and structured cushioning. Flex grooves for enhanced flexibility and a smooth, efficient stride. Professional football players Aaron Hernandez, New England Patriot's tight end, and new Minnesota Vikings wide receiver Cordarrelle Patterson, trains in the BioWeb Elite to increase their speed, agility, and strength.
So how did these shoes perform?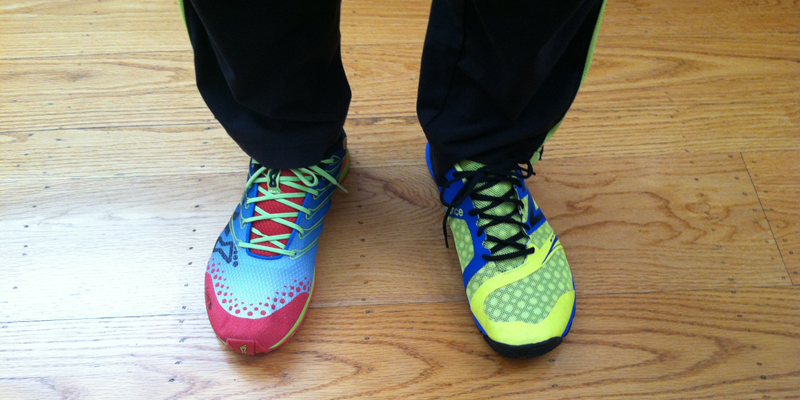 The F-Lite 232 weighs in at 8.2 ounces, Minimus MX20v3 at 7.2 ounces, and BioWeb Elite at 11.4 ounces – all US Men 10.5 sizes. The BioWeb Elite is obviously not a minimal shoe but I wanted to test out the technology and design.

With just basic exercises, you can feel the bulkiness of the BioWeb Elite – I would call it a maximalist running shoe instead! It is just too much weight and stiffness for running but not too bad for boot camp and cross fit exercises. It also has a narrow toe box – I taped my toes just in case I get blisters! But the Minimus MX20v3 and F-Lite 232 because of its low drop, lightweight, wide toe box, and flexible outsole, are way ahead of the game. I prefer shoes that flex easily and naturally, especially doing backward lunges with weights – develop great balance. Mix in martial arts too…

Besides being able to work through all my boot camp exercises with ease and without hindering them, the Minimus MX20v3 and F-Lite 232 are also great running shoes. The footbed and sockliner is a little rough initially for wearing them sockless but after a few miles, it is much more comfortable – minor hot spots but no blisters. Standouts include the extra breathability of the well-designed uppers on the Minimus MX20v3. You will need this especially indoors where it could get warm real quick after a few sets…

Another stand out is the RopeTec technology on the F-Lite 232. RopeTec grip provides support and 360 degree durability for rope climbing. And I usually don't say this about Inov-8 shoes – the F-Lite 232 has a generous toe box with its anatomic fit!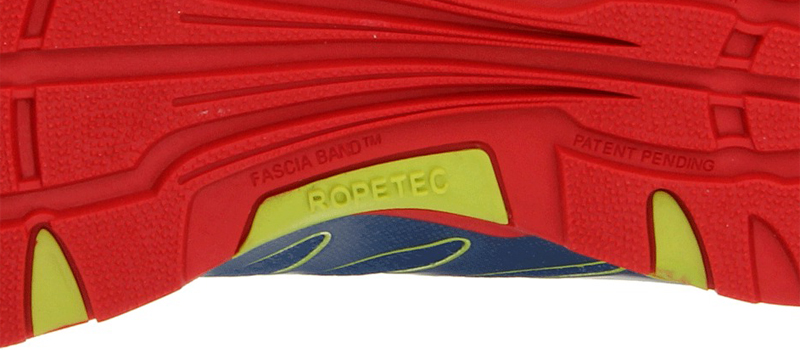 The BioWeb Elite did excel on box jumps with its WebCage and extra cushioning. But once you start getting tired, the bulkiness and extra weight in the shoes set in.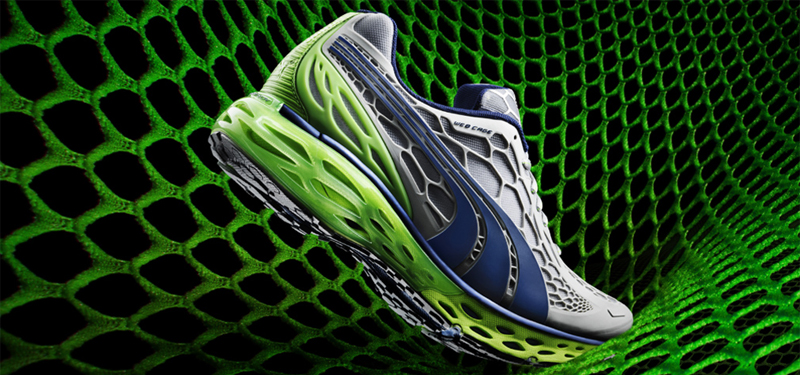 Some of the same exercises I tested these shoes on are also featured in the recent article, The Scientific 8-Minute Power Workout. These are a great set of quick exercise for those who are travelling or want to get a quick workout in. Just 8 minutes per set or series of exercises is the minimum. Repeat the series a couple of times and you're set for the day.
Cross training athletes might also be interested in another shoe that we reviewed recently, the Strike Movement Interval. It is a small Canadian company making big waves in the USA with more categories in the next few months.
The New Balance Minimus MX20v3 is available in many colorways while the Inov-8 F-Lite 232 is available in only two colorways. Meanwhile, the Puma BioWeb Elite is available in over half a dozen colorways!
*Products provided by Inov-8, New Balance, and Puma. CMP.LY/1 Review
If you have a product you'd like reviewed, contact me at info@weartested.org