Are you all in for the 2013 Boston Marathon? Adidas has recently launched their Boston Marathon 2013 apparel collection – a large collection of running tops, jackets, hoodies, shorts, and tights for both men and women. There are many matching outfits available in the classic Prime Blue and Vivid Yellow colors (official colors of the Boston Marathon).
HOT OFF THE PRESS
With less than one month until the 117th Boston Marathon, the Boston Athletic Association (B.A.A.) announced that several former champions of the Boston Marathon will return to Boston to participate in events surrounding this year's running of the historic race: Joan Samuelson, Greg Meyer, and Amby Burfoot.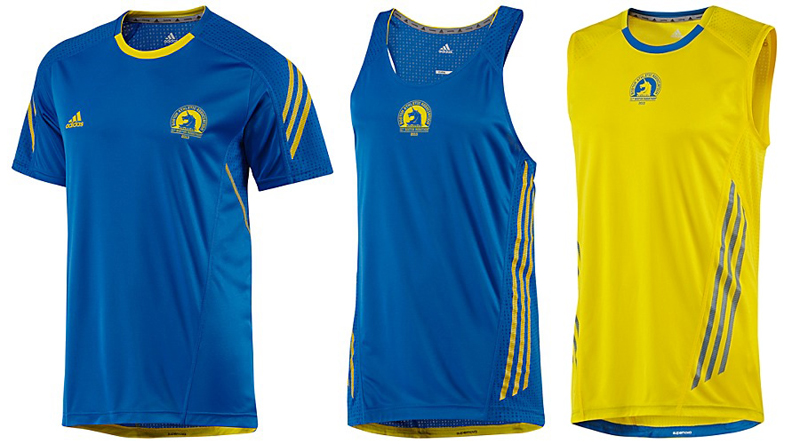 We highly recommend the Official Boston Marathon Jacket, available for both men and women and fortunate enough to have a chance to wear test the men's version.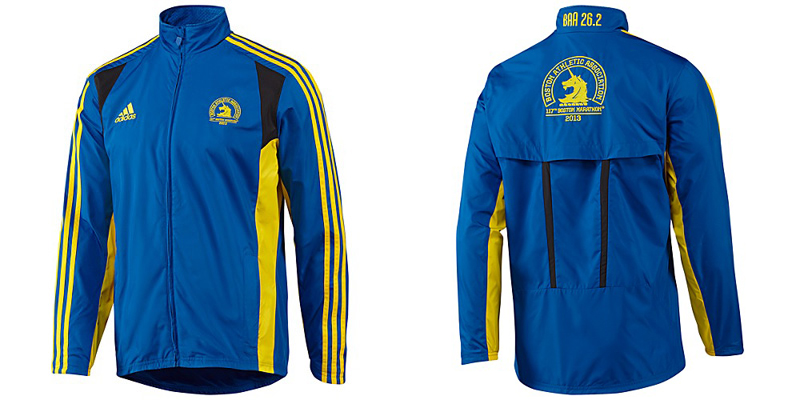 The men's Jacket is made with Climaproof weather protection for the wet days and features a full zip with a stand-up collar, vented back, full mesh lining, and the official Boston Marathon badge embroidered on the left chest and upper back. There are two front zip pockets with concealed zips and elastic cuffs help keep weather out.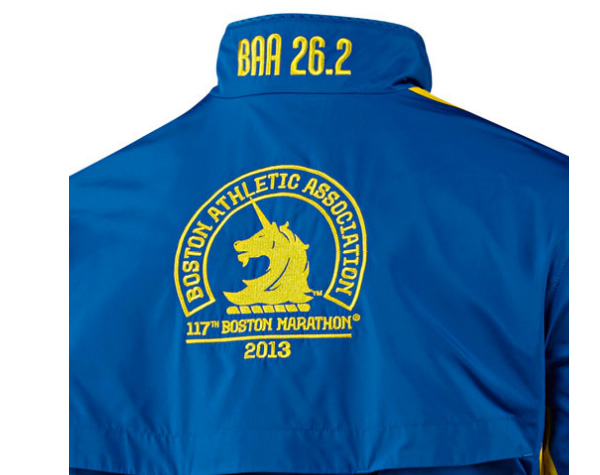 Took it out on the track on a windy and cold evening. Loved the body contour fit and vented back after a few laps. The front zip pockets are great for warming up your hands (if you don't have gloves) before running. The fit does not restrict my arm and shoulder movements but if you have a larger frame, you might want to size up. If there is anything missing from this jacket, it's a small rear zippered pocket for storing my keys or driver's license – preferred over the front zip pockets. The jacket also go great as a casual jacket with your jeans or slacks. The front zip pockets are great for alternatively storing my wallet or smartphone!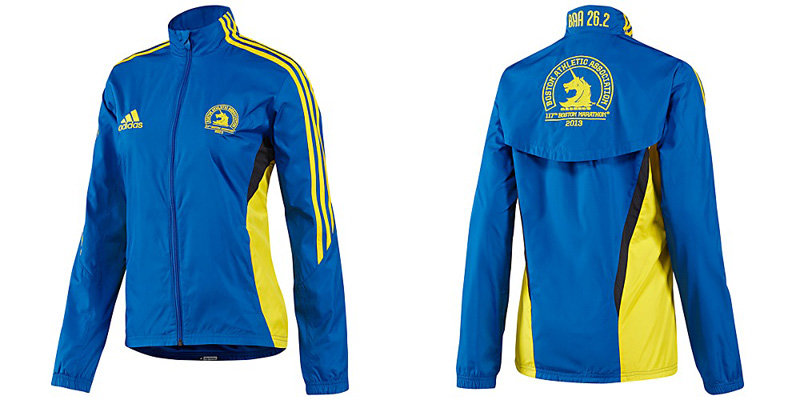 The women's jacket is similar to the men's version but cut with FORMOTION – it follows the natural movement for a better fit and greater comfort in motion.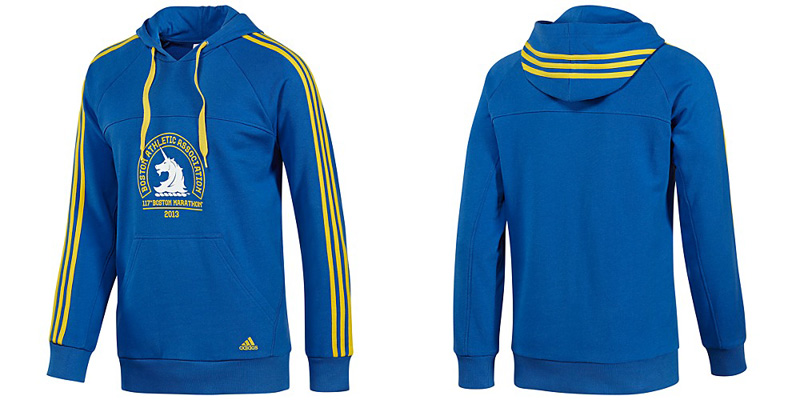 Notable also is the popular Boston Marathon Official Race Hoodie featuring the official Boston Athletic Association badge on the front, with embroidered details and a drawcord hood. It also has a Kangaroo pocket, ribbed cuffs and hem, and a regular fit. Made with 100% cotton French terry.
Start getting motivated and train for your next Boston Marathon or Boston Qualifier – I am. It's on my bucket list but not happening this year as I prepare for the other item on my list: participating in the 2013 National Senior Games (Track & Field) representing the State of California and making All-American in a track or a field event or both in 2013!
The complete Adidas Boston Marathon 2013 collection is available online at: Adidas
*Product provided by Adidas. CMP.LY/1 Review
If you have a product you'd like reviewed, contact me at info@weartested.org