I participated in the Bay Area Senior Games 2013 over the weekend – two months before the 2013 National Senior Games in Cleveland, OH, thus the start of my intensive training season. I'm trying to keep my training at a minimum (not an excuse) but smart so I don't get injured on the way (just like running in minimal shoes). But remember, participation is everything. Getting a medal is a bonus. And making All-American certainly tops it off.
I was happy with my performance (3 medals on the 3 events I wanted to focus on: 400m [bronze], Long Jump [silver], Triple Jump [gold]) even though I'm not in the best of shape yet and had a hamstring pull during the LJ. But I need to establish my baseline to compare my national performance in two months. I will be keeping track of my training and vital stats (using whatever fitness devices are available like Amiigo and FitBit Flex) during my journey to Nationals…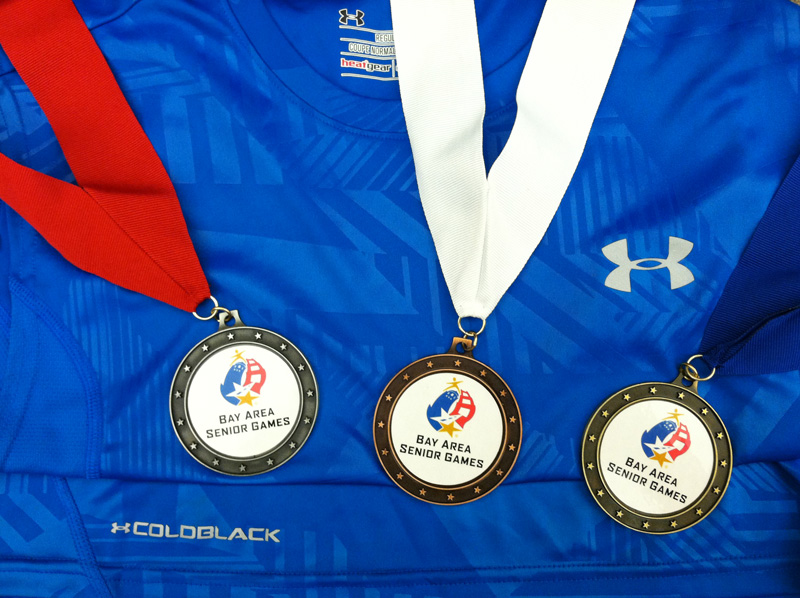 And a big shout out to Under Armour for keeping me cool under the 80 degrees for about 4 hours at Stanford Stadium (tough to find shade) with running tops and shorts made with Heat Gear (keeps you cooler, drier, and lighter) and Cold Black (reflecting the heat of the sun – minimum UPF 30) technology.

Lastly, thanks to New Balance (MLD5000) and Puma (TFX Jump Pro 3) for providing the middle distance running and jump spikes for the various events.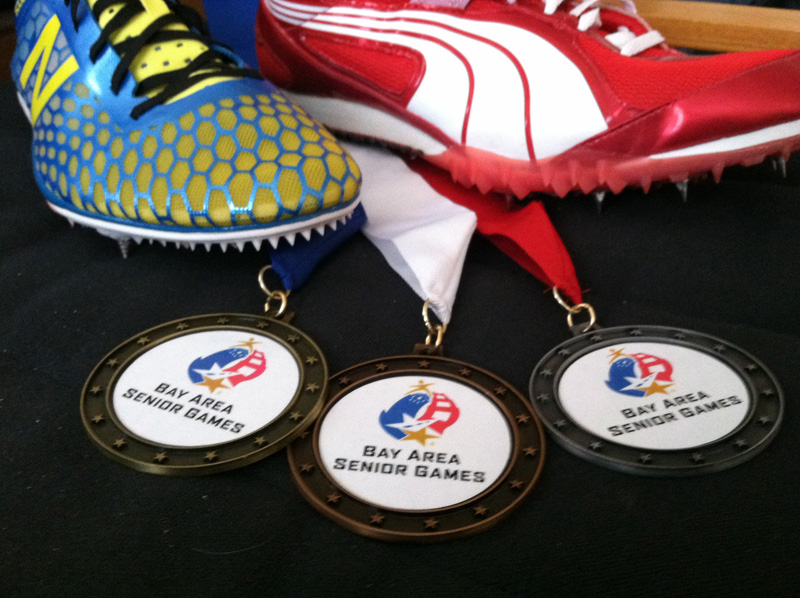 The newly minted seniors (those who just turned 50 this year or just participating for the first time in the 50-54 age category) are coming on strong. I don't have the official results yet but watching them run the 100M and catching some of them on video for the 200M (in between jumps), I can see some super fast times – about 24s for Men.
UPDATE 5/7/13 9:45AM PST
Results are now online.
100M Women 50-54
Joy Upshaw (52) 13.00s
200M Women 50-54
Joy Upshaw (52) 26.70s
100M Men 50-54
James Lawson (50) 11.60s
200M Men 50-54
James Lawson (50) 23.00s
Names to watch in the next few decades…